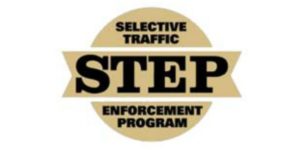 The steering committee for Saskatchewan's Selective Traffic Enforcement Program (STEP) represents the best in police work; individuals working together, inspiring others to achieve a common goal. They are women and men committed to saving lives and reducing injuries resulting from traffic collisions.
Who are the members of the STEP Committee?
Estevan Police Service
Moose Jaw Police Service
Prince Albert Police Service
Regina Police Service
Saskatoon Police Service
Royal Canadian Mounted Police (6 subdivisions)
Saskatchewan Highway Patrol
Saskatchewan Justice
Saskatchewan Government Insurance
University of Saskatchewan, Department of Campus Safety
Background
Saskatchewan Government Insurance (SGI) in cooperation with Saskatchewan Justice and the province's police community, initiated a 5 year program to reduce traffic deaths and injuries. The goal was to encourage consistent use of seat-belts and reduce the number of deaths and injuries resulting from impaired driving. To achieve the goal, the agencies started the Selective Traffic Enforcement Program (STEP).
Daily policing and enforcement blitzes with coordinated efforts put this common goal within reach throughout the province. Each STEP focuses on a particular traffic safety issue. Seat Belt blitzes are held in the spring and fall while impaired driving blitzes are held during the Christmas season. In recent years, the STEP campaign has expanded to target high risk driving. Police also have the opportunity to identify drivers who are involved in unrelated offenses, such as driving while disqualified or suspended.
Results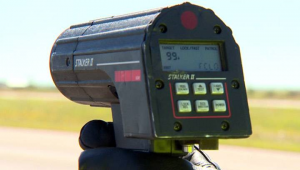 Through the hard work of the STEP committee and the represented agencies, Saskatchewan has become known as a world leader in seal belt usage. Through the efforts of STEP, Seat belt usage rose from 59% in 1986 to 90% in 2000 throughout urban centres. Because seat belt usage is only 82% in rural centres, STEP has undertaken efforts to educate and enforce seat belt use in rural areas.
Over the last 20 years, alcohol has been a contributing factor in 35-50% of fatal crashes. Today the results are more encouraging. The percentage of fatal crashes involving alcohol has declined to 28.5%. This encouraging statistic indicates the potential we have in terms of reducing the number of alcohol-related collisions in the province.
STEP supports enforcement partnerships – individuals working together, to achieve a common goal. They are women and men committed to reducing fatalities and injuries. STEP participants are enforcement members from around the province.
STEP has representatives from RCMP, Municipal Police Agencies from Regina, Saskatoon, Moose Jaw, Weyburn, Estevan, Prince Albert, Corman Park, the CN and CP Police and the provincial Highway Transportation Patrol as well as SGI and Saskatchewan Justice.
STEP is based on a 2-day enforcement blitz at various locations throughout the province. The host agency organizes the operations for the blitz and SGI organizes the accommodations and other logistics.
STEP 2019:
April 11-12 – North Battleford, SK
May 23-24 – Saskatoon, SK
June 20-21 – Moose Jaw, SK
July 18-19 – Estevan, SK
August 22-23 – Prince Albert, SK
September 19-20 – Regina, SK