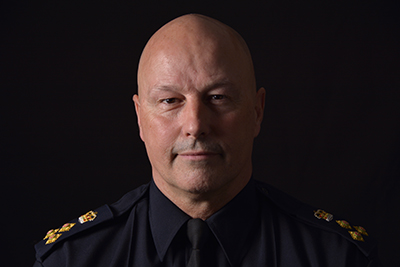 Welcome to the Weyburn Police Service and the City of Weyburn, known as the "Opportunity City" and ranked as the best place to live in the prairies!
I am pleased to present the 2021 Business Plan, a collaborative effort between the Weyburn Police Service and the Weyburn Board of Police Commissioners. This plan was developed with input from the community and leadership from the members of the Police Board of Commissioners.
Our plan identifies key strategies and goals and establishes how we will measure our success. Accountability through transparency in today's world of policing is extremely important to gain and maintain the trust amongst the community and everyone we serve.
The members of the Weyburn Police Service are proud to serve their community and are committed to ensuring a safe and healthy community. We will strive to maintain the public's trust, celebrate the successes together while ensuring we are accountable for our actions.
I am proud to call Weyburn home and look forward to working together to ensure our City remains the best place to live.
Jamie Blunden
Chief of Police