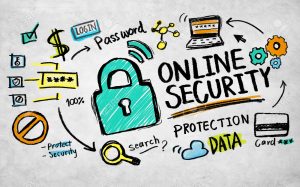 The Weyburn Police Service is committed to providing resources, education and staff training regarding Information Technology concerns like internet safety, phishing, identity theft, on-line harassment and other possible crimes or concerns using this technology.
We deliver public presentations to interest groups as well as in the school system. We urge parents especially to always know what internet sites your child is visiting and to monitor their social media use. Experts estimate that approximately 10% of all 'friends' on Facebook are involved in child luring and crimes against children.
Remember to talk to your child about online activity. In this age of prolific social media sites and content absolutely nothing posted to a site is private and once posted it can never be retracted or deleted.
Youth
DO talk to your parents or teacher so that rules for going online are clearly understood.
DO NOT provide personal information like your age, address, telephone number, school, or even your real name online. Information can never be removed completely from the Internet.
DO NOT agree to get together with someone you 'meet' online without checking with your parents first and taking an adult with you. Meet in a public place and encourage the other person to bring a parent or trusted adult also. Take a cell phone with you.
DO NOT post (upload) pictures of yourself or send anyone a picture of yourself until you check with your parents.
DO NOT download pictures or files from an unknown source.
DO NOT provide your Internet password to anyone, (even your best friends), other than your parents.
DO change your password regularly.
DO NOT use bad language on the Internet or do anything that hurts or harasses another person.
Any inappropriate messages or pictures should be saved and reported. This can be done by contacting the website providing the service, such as MSN, or by contacting your Internet Service Provider (ISP). If necessary, report the matter to the police. Child exploitation or pornography should also be reported to www.cybertip.ca
Parents
Be aware of what your kids are doing on the computer and to whom they are talking! Educate yourselves to be web-aware.
Weyburn Police Service members are willing and able to provide training sessions or seminars for schools, public or organizations.