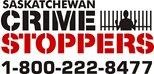 Crime Stoppers is a multifaceted program designed to join the public, police and media together to help solve crime. Crime Stoppers offers the unique opportunity for the public to help solve crimes and to do so anonymously. Police and media work together to broadcast crimes affecting our community. Through these broadcasts, the public not only becomes aware of the crimes, but has the ability to assist the police by providing information through the Crime Stoppers program.
Crime Stoppers has been in operation in Saskatchewan since 1987. As of June 2015, the Crime Stoppers program helped clear 3627 cases and led to 3181 arrests. Crime Stoppers assisted in the recovery of $8.8 million dollars in stolen property and the seizure of over $8 million dollars in street drugs.
The Crime stoppers program is a non-profit based service, which is funded by contributions from municipalities, businesses and individuals.
Weyburn Access Channel 7, Weyburn radio stations K106.7 FM, Magic 103.5 FM, AM1190 and Discover Weyburn (www.discoverweyburn.com) partner with the Weyburn Police Service to help keep our community safer.
If you or anyone you know has information about a crime, the Weyburn Police Service urges you to contact Crime Stoppers. You can contact Crime Stoppers by:
– phone – 1-800-222-TIPS (8477)
– text – "TIP206" and your message to CRIMES (274637)
– online – www.saskcrimestoppers.com