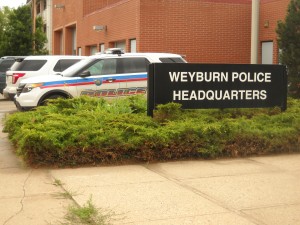 Where is my local police station?
We're at 400 Coteau Avenue, the corner of Coteau Avenue and 4th Street N.
What is the jurisdiction of the Weyburn Police Service?
Weyburn Police Officers have jurisdiction throughout the Province of Saskatchewan, though their primary area of responsibility is the City of Weyburn. The RCMP are responsible for the rural areas surrounding Weyburn.
What are your hours of operation?
We are open 24 hours a day, 7 days a week.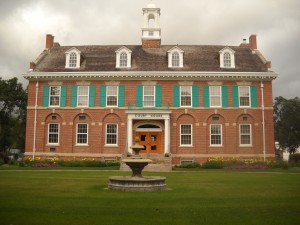 Where is the local court house?
The court house is located at 301 Prairie Avenue.
How do I pay for parking tickets?
You can pay for parking tickets at Weyburn Police Service. If you forget or choose not to pay your ticket, you will be summonsed to appear in court in Weyburn. If you fail to appear for your court appearance, your outstanding fine will be sent to a collection agency by the Court.
How do I pay for traffic tickets?
There are 3 ways to pay for traffic tickets:
1. By mail – send cheque or money order to:
Provincial Court Payment and Information Centre
BO Box 5030
Regina, Saskatchewan
S4P 3T9
2. Online – use Visa or Mastercard at www.finepayment.justice.gov.sk.ca
3. By phone – using Visa or Mastercard, call 1-888-935-5555, Monday to Friday, 8:30am to 4:30pm
How do I get a criminal record check done?
see Criminal Records under the Programs & Services tab
How to file a public complaint?
Complaints against the Weyburn Police Service or the conduct of a member may be sent to the Chief of Police, the Provincial Public Complaints Commission at Saskatchewan Police Commission or the Weyburn Board of Police.